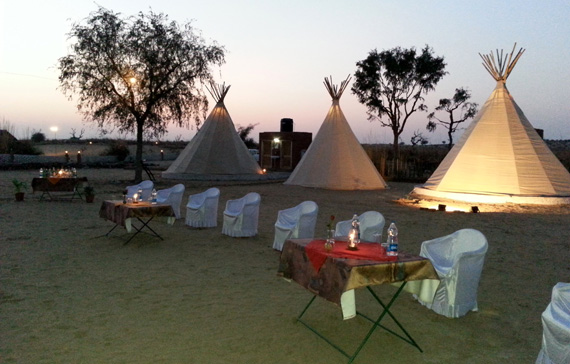 Our itinerary comprises an entertaining and interesting day plan for our guests. 
Guests after reaching our property at village Raisar, 15 kms from Bikaner on N.H.11 Jaipur Highway, would be leaving for the desert camp 1.5 kms from the resort with folk musicians entertaining them with traditional and folk songs. 
Just like Rajasthan's celebrated culture and love for food, guests would be welcomed in a traditional way and special authentic dinner would be served with a warmth giving bonfire and folk music. We serve handmade sumptuous food for which we are well known. After dinner, guests will be transported back to the resort by camel carts or by jeeps.
Get the best trip and taste at the best desert resort in Bikaner that will last forever.