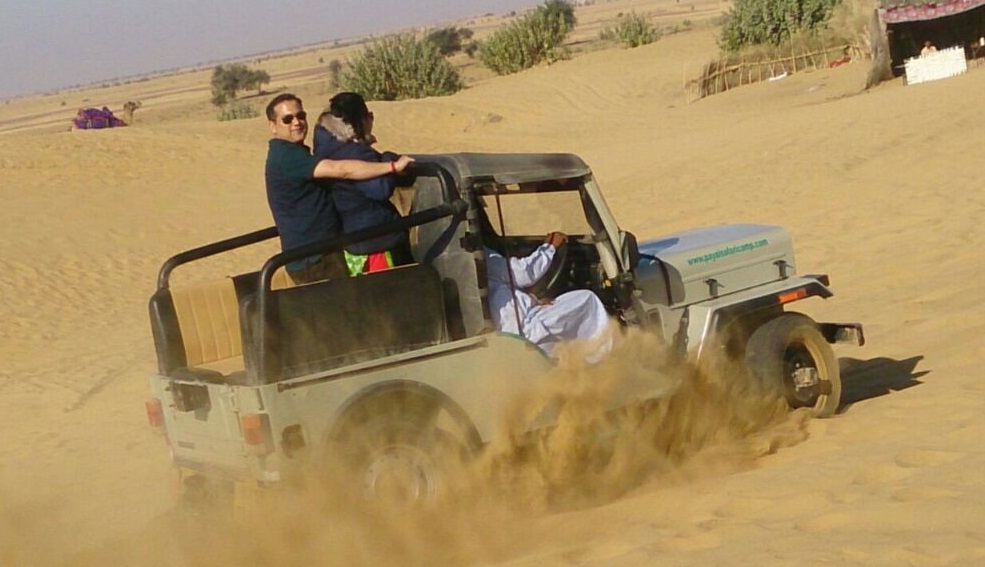 Adventure rush in rustic desert
For the enthusiasts who wish to explore Rajasthan's golden sand dunes, we organize the best jeep safari in Bikaner to delve into the local area and the nearby wildlife.
We have well-maintained jeeps and experienced drivers to take you to an awesome ride exploring the new dimensions of sand dunes of Bikaner. 
We organize safaris at different times of the day like Morning Safari, Evening Safari & Night Safari. Each time has its new dimensions and distinct experiences to offer. Start your day with this morning safari that leaves you  refreshed and pumped up throughout the day. Evening safari will bring your heart closer to the horizon of the universe and wash the fatigue off from your shoulders. Night safari is one of a kind experience that you can take in your lifetime. The starry nights and glazy sands of the desert will brighten up everything.
We also organize the safari at the Jorbeer Conservation Reserve where you can sight different kinds and species of birds. Wildlife species like Nilgai (blue bull), vulture, desert fox, chinkara, blackbuck, jackal and many more can be captured in your camera lens.