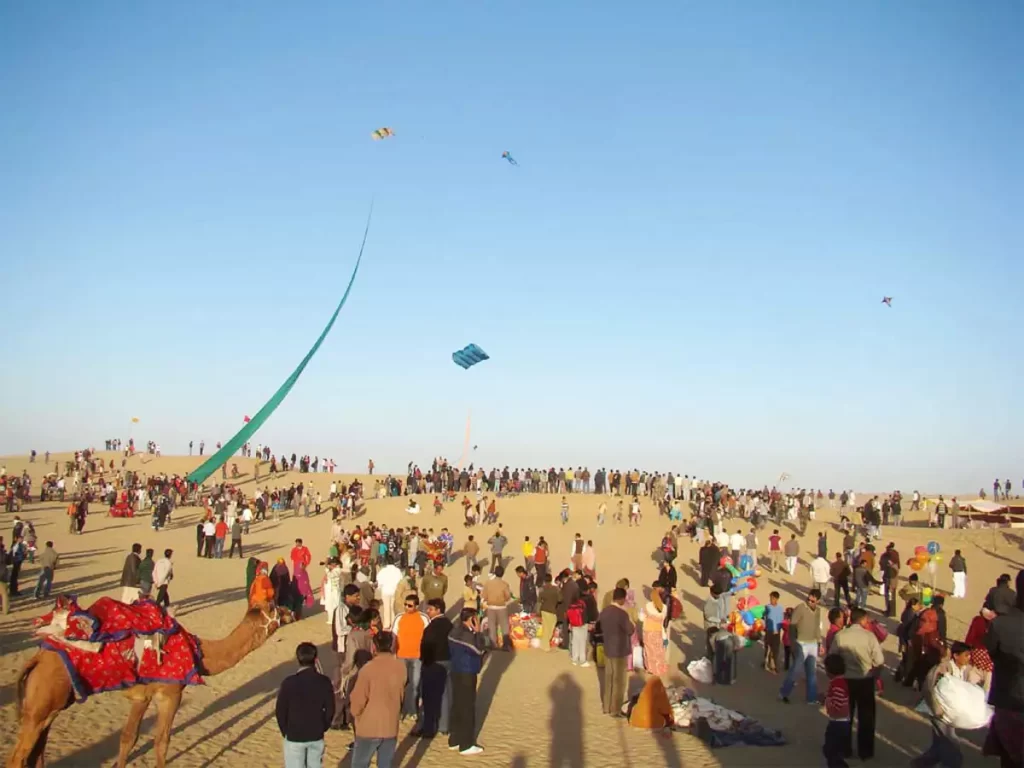 Fly kites high in the sky
Bikaner is known for its vibrant traditions and culture. This city was established by Rao Bika in 1488 and it was the administrative headquarters of Bikaner district and division. Bikaner celebrates its establishment anniversary as the remarkable festival 'Akha Teej' or 'Akshaya Tritiya' as a mark of unending prosperity. Kite Flying is the highlight of this grand festival. 
We organize kite flying sessions for our guests where all the materials are provided by us. All they have to do is get hold of the beautiful kites and fly them in the sky. People of Bikaner are so crazy about this festival that crowds can be seen flying kites right from 5 am in the morning till sunset. Different kinds and shapes of kites are used for recreation. 
Along with kite flying, we also organize Akha Teej special lunches for our guests. Cuisine includes Bajre ka Khichda and Imli paani made with tamarind to sooth the summer blues along with amazing dessert. We make special arrangements for the visitors to watch folk performances and relax. 
The city of Bikaner is seen lighting up with beautiful lights and decorations. Arrangements for night drive after a long tiring kite flying day are also available. Majestic views and eye soothing images of beautiful historical monuments can also be cherished.
We ensure that you enjoy every bit of our cultural festivities for which we are known and leave with a bag full of memories.