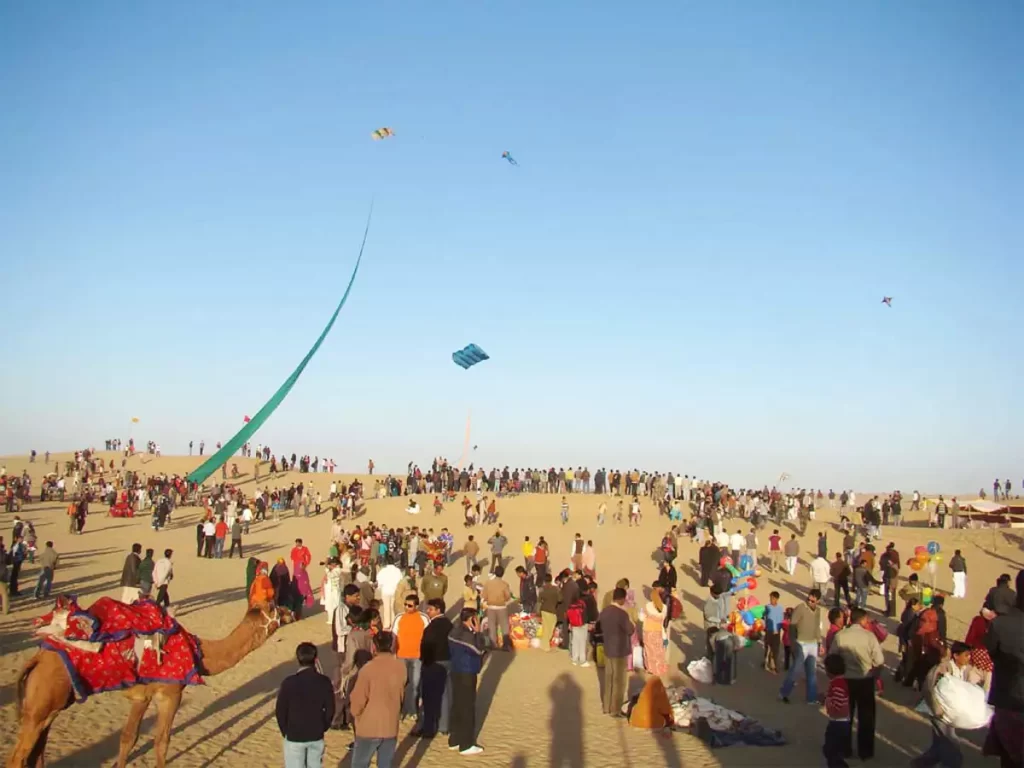 Bikaner is known for its vibrant tradition which is quite evident in it's one of the major festival called 'Aakha Teej". The festivals is celebrated on the anniversary of the establishment of Bikaner.
In this festival, people fly kites in huge numbers. Different kinds and different shapes of kites are used for recreation.
For all of our guests, we organize a kite flying session in the desert where we provide all materials and teach them to fly kite and have great fun with it.