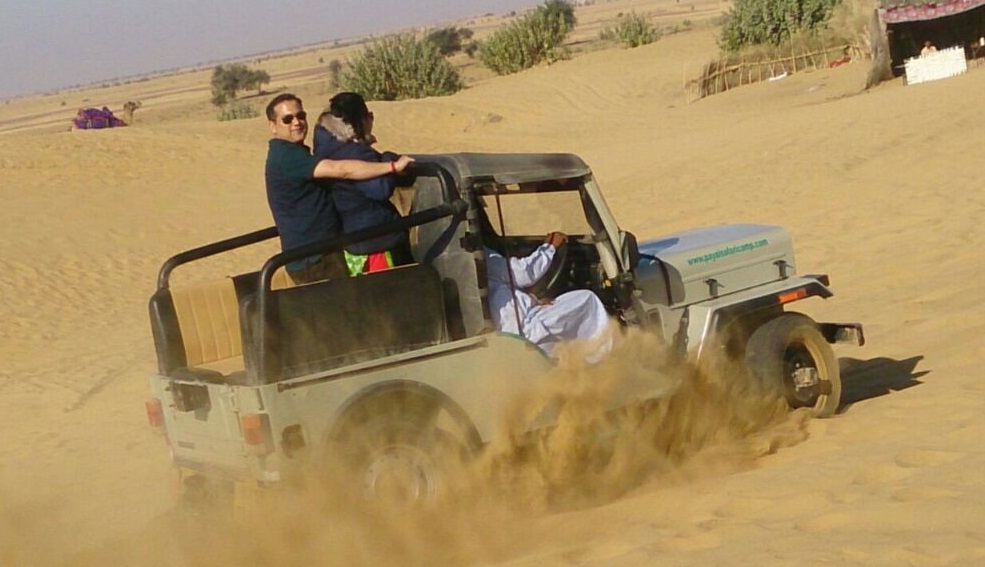 For the enthusiasts who wish to explore the local area and the nearby wildlife, we organize Jeep Safari at the resort.
We have well-maintained Jeeps and experienced driver to take you to an awesome ride exploring the new dimensions of Bikaner.
We organize safaris at different times of the day like Morning Safari, Evening Safari & Night Safari. Each time has it's new dimensions and something new to offer.
We also organize the safari at the Jorbeer conservation reserve, where you can sight different kinds and species of birds.